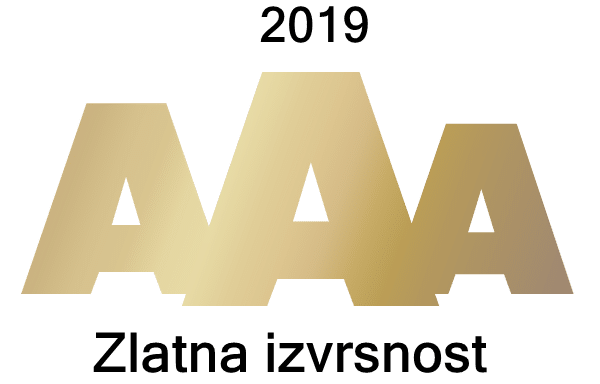 With this certificate, Bisnode Serbia confirms that we have reached the international standard of credit rating excellence and we are among a group of the most successful companies in Serbia, which have earned the right to an AAA certificate for three consecutive years. By meeting the criteria of prudential excellence for 2019, we are among the most trusted companies with the right to use the internationally recognized status of Gold Excellence as a symbol of certification standards.
Our company, on the basis of international categorization and financial analysis of three business years (2016, 2017 and 2018), has fulfilled the requirements for the international certificate of credit rating excellence of AAA rating for the year 2019, as a company among the most successful in its activity.
We have also fulfilled the requirements for a prestigious GOLD certificate, the highest international standard of business success in Serbia and Europe as a confirmation that we already have the highest AAA rating in 3 consecutive categories.
Yason is one of the top companies in the Republic of Serbia, 0.4% of the most liquid and solvent companies.
AAA Gold rated entities have a 91% probability that they will achieve credit excellence in the next business year.